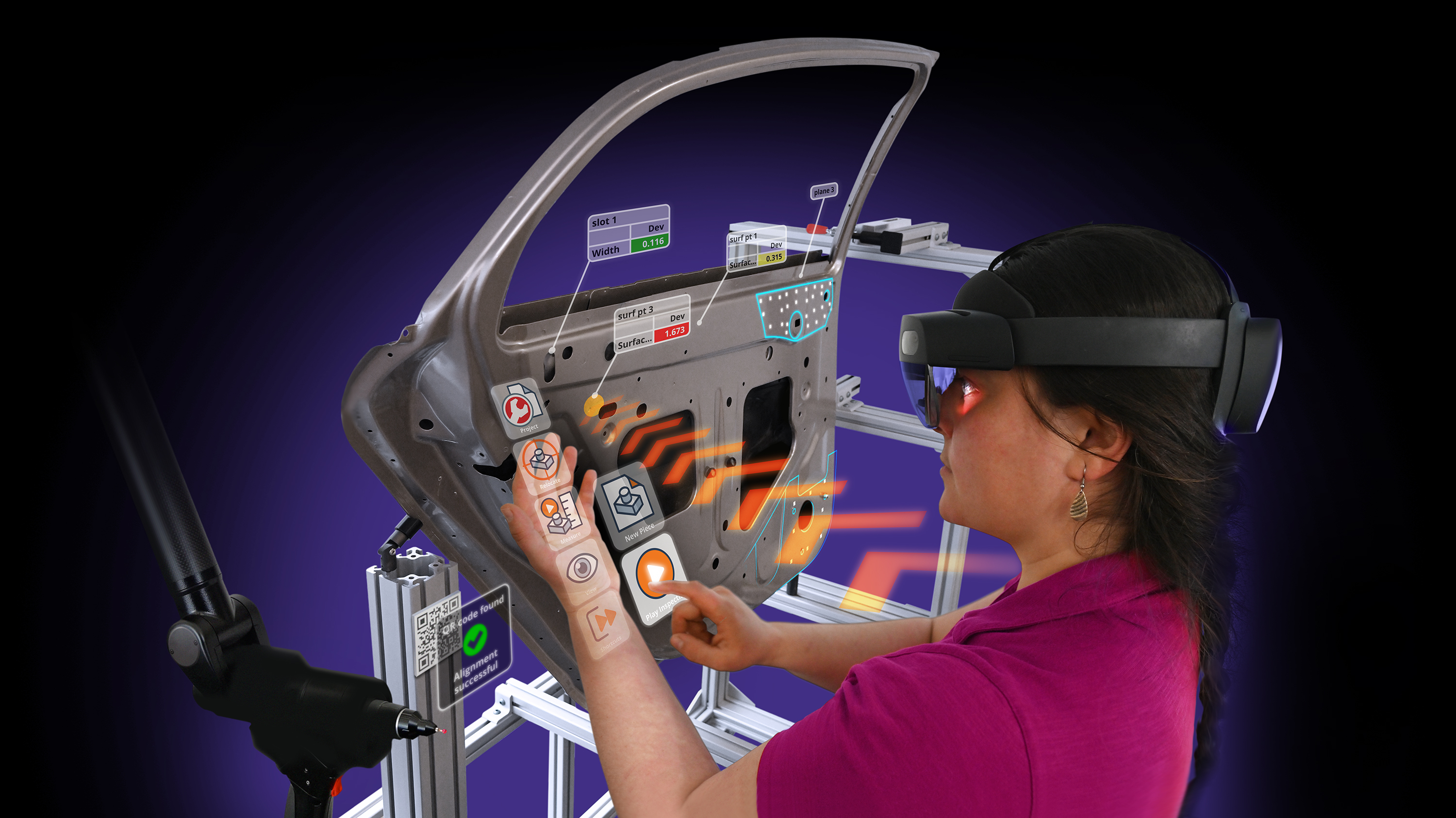 PolyWorks|AR™ offers rich visual environments and instinctual interactions that boost the efficiency and performance of your 3D measurement workflows by interfacing the Microsoft HoloLens smart glasses with your inspection projects.
Reinvented 3D metrology applications
Superimpose vivid holograms on measured pieces and interact with a PolyWorks|Inspector™ session remotely.
Improve your probing operator performance

Overlay guidance geometry and measurement instructions on the probed piece, and display probed points, measurement results, and the digital readout in real time.
Produce high-quality 3D scans through real-time feedback

Leverage the hologram of the PolyWorks|Inspector 3D Scene window to see scanning progression, perform additional scanning in areas of poor data quality, and pinpoint exactly where to scan features. 
Accelerate laser-tracker-based measurement sessions 

Redirect the laser beam, find a target, or change the reflector type or probing mode remotely using gestures. 
Guide assembly building with holograms

Display digital readouts, axial deviations, and guidance arrows in front of your eyes while precisely positioning a machine, a tool, or a fixture.
Ensure digital gauging traceability

Automatically capture and store a photo showing the digital gauge, the measured piece, and the guidance hologram when measuring a dimension.
Visualize the defects of large pieces efficiently 

Superimpose 3D measurement results over large measured pieces, then review them with a colleague while both wearing smart glasses or by sharing your mixed reality view through Microsoft Teams.
Transformative technologies
We have developed powerful algorithms and fully exploited the innovative hardware and software technologies behind the HoloLens devices to transform the user experience of 3D measurement specialists.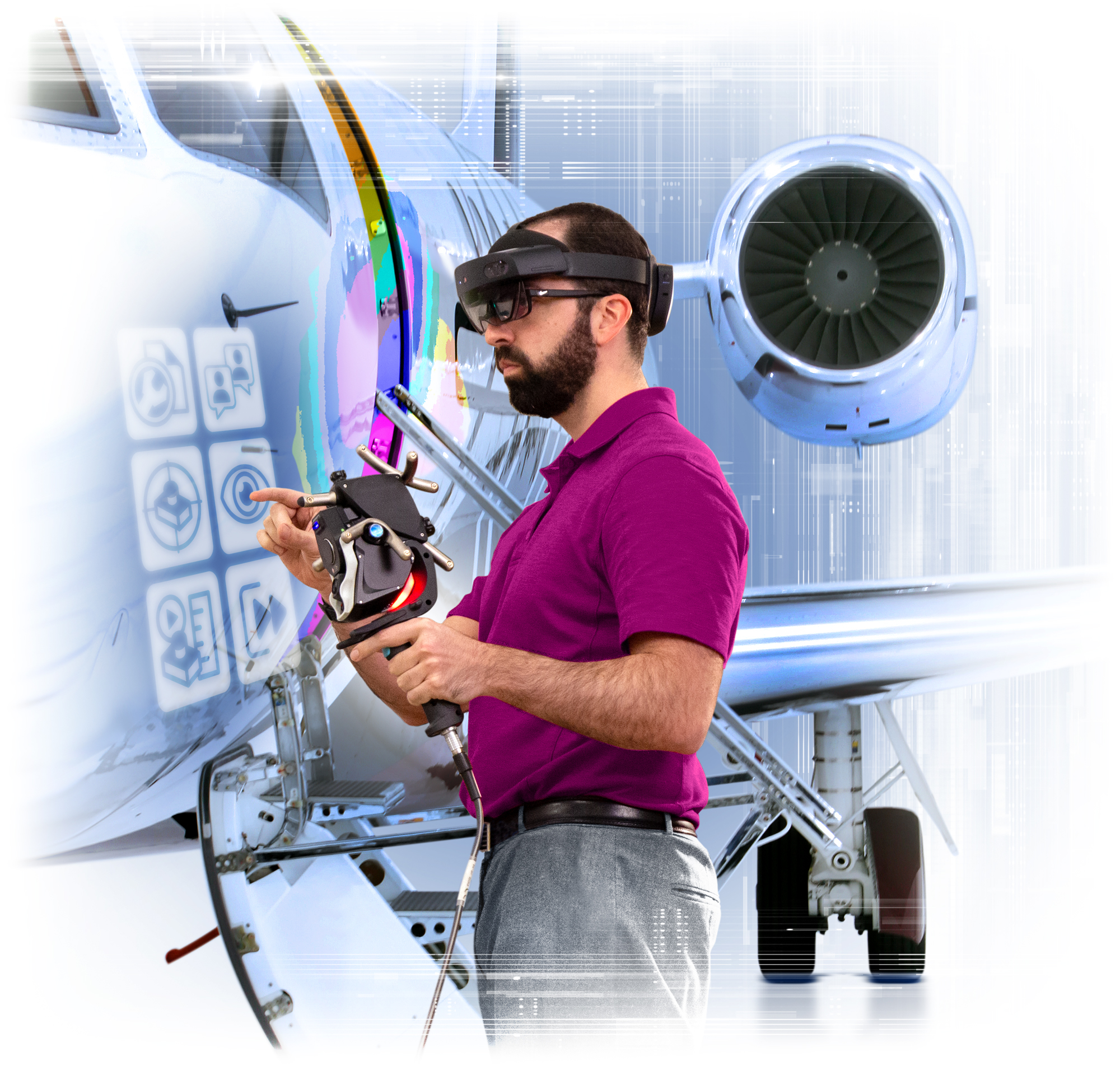 Device localization by aligning holograms
Position and orient your smart glasses in the part's coordinate system by aligning a CAD model's hologram with respect to a physical piece.
Efficient management of multiple device locations
Prepare multiple device locations in advance by associating them to QR codes, then gaze at a QR code to localize your smart glasses instantaneously.
Intuitive gesture interactions
Use your hands intuitively to open menus, configure parameters, trigger functionalities, and position and orient 3D geometry.
Mixed reality pictures
Capture and store mixed reality photos taken from the operator's point of view for documentation, analysis, or traceability purposes.
Image
Shared mixed reality views
Call colleagues through Microsoft Teams to share your mixed reality view and review inspection results collaboratively.